Why choose Roseman Dental
The Dental Clinic at Roseman University is your family's home for quality, affordable dental care in the Salt Lake valley.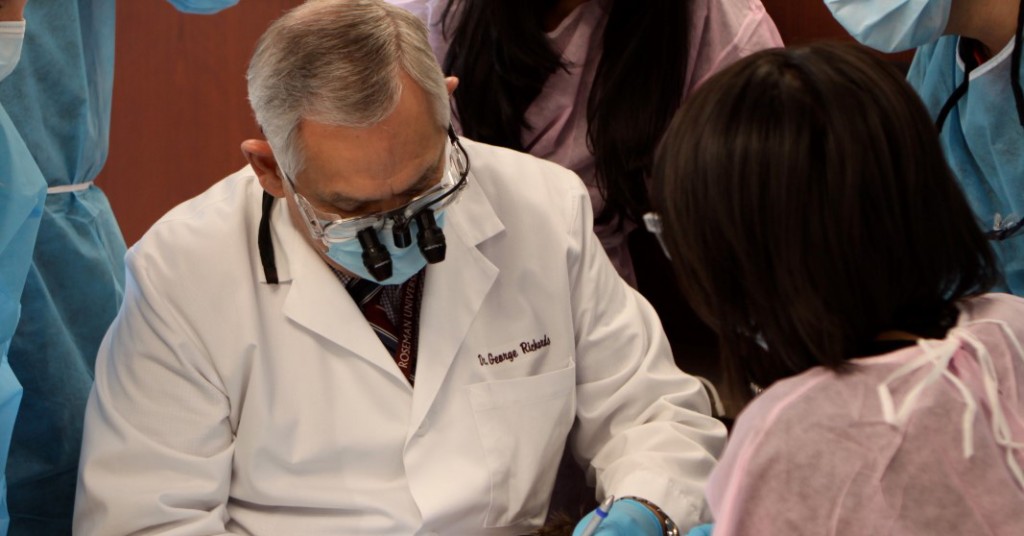 When you visit The Dental Clinic at Roseman University, your care is provided by student dentists who are in their third and fourth years of thorough training and education in our Doctor of Dental Medicine program. Student dentists focus on you and your dental needs, offering treatment under the supervision of faculty members who are licensed Utah dentists and have many years of private practice experience in both general dentistry and dental specialties.
We provide affordable dental care for children, teens, adults, and seniors in our state-of-the-art clinic, at a cost that is typically lower than what you would find at a traditional dental office. All our patients have access to the latest in dental technologies to ensure that you receive the highest level of care from a team of trained students and faculty dentists.
Schedule an appointment to visit our clinic, which is conveniently located in South Jordan, just 15 minutes south of Salt Lake City. Schedule your initial appointment today!
Oral health learning center